Removal services in West London
Every business has to invariably, at some point move, to a new, more beneficial location. Whether you are moving your office or thinking about expanding the best way you can go about this is by hiring the competent services of a removal company like ours.
Why hire us?
Our industry has seen massive development in the recent years. The constantly growing demand for household and commercial relocation has led to the appearance of many unskilled and unmotivated firms wishing little else than to capitalize on the situation without providing you with the excellent quality of service you deserve.
Who do we provide our clients with?
Reaching the top in a competitive business such as ours and keeping it is by far no easy task as it requires complete devotion. We are capable of providing the best home and office relocation services in WL because of the enormous care we put into every aspect of our work.
Our employees are definitely the most qualified professional packers and movers in West London. We ensure this by being strict when  examining all of our would-be employees and letting only those with adequate handiness, motivation and sense of responsibility be part of our team. What follows that is a demanding training process that weeds out any who are not fit and leaves the rest competent professionals ready to handle anything you throw at them in WL.
Our high quality of work is further enforced by the impeccable materials and equipment we use. We have a policy of making no compromise with the resources we use when we commit removal solutions. This means that our workers use only strong biodegradable materials when packing your belongings. Their safety is further guaranteed by the state of the art loutons and lorries we use to transport them to their new destination.
What do you get by hiring us?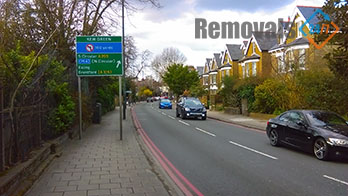 in the end of the day customer satisfaction is all that really matters. This means that all of our work must be tailored to our clients desires. This means that when you hire us to transport your office you get:
Flexible working times (not to interfere with your own occupations)
All-encompassing insurance (to further enforce the safety of your property)
Very affordable work rates (as they are calculated based on the difficulty of the project at hand)
You can book a removal job in West London right now by either calling us by mobile or contacting us online.
Even more choices
Removals 24/7 has a variety of different services you can take advantage of, not including the commercial relocations in which we specialize. We operate even outside of WL, in fact we offer international relocations which can be hired at any time to make the transition from one country to another much more pleasant. All you need to do is take care of the paperwork and we will handle any other work the moving project will entail.
What started as a small hunting settlement in ancient times eventually became the most important place in the biggest Empire that has ever existed on the face of the earth. The biggest city in the European union, with its eight and a half million residents, London is home to a multicultural community which has developed during the many centuries which the Capitol welcomed people from all over the globe. The West London region contains the boroughs of Brent, Ealing, Hammersmith and Fulham, Harrow, Hillingdon, Hounslow and Richmond upon Thames. Located north of Themes river it is home to many attractions such as Kensington Palace and Portobello Road.