End of Tenancy Cleaning in London
It is highly doubtful that between organising your upcoming relocation, packing your belongings and going to work you will have any time or energy to properly carry out your end of lease cleaning duties. If you are facing this unpleasant conundrum let us offer you a solution which will solve all your sanitation problems and make sure that you retrieve in full your security deposit when vacating your old home in London. The answer that we are suggesting to you is that you take a knee and permit us to handle your cleaning responsibilities.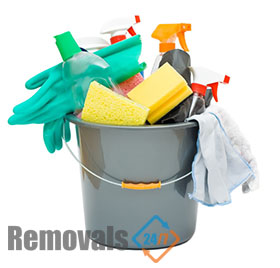 We are certified and experienced contractors and we provide top quality end of tenancy sanitation options. To us it doesn't matter whether we have to clean a residential or commercial property as we have the necessary technical capacity, manpower and expertise to swiftly and efficiently handle even the most laborious and time sensitive sanitation jobs. After all it is not by chance that we are reputed in London as reliable cleaners who always get the job done.
Well-trained and skilled cleaners
The cleaning machines that use are of the latest generation and allow us to gain an easy access to all the unreachable areas, holes and cracks of your rental unit in London and clean them meticulously. We master a number of cleaning techniques, so you can rest assured that we can sanitise anything from dishware to window treatments to wall-to-wall natural carpets and delicate electronics. Down below are listed the different cleaning methods that we use:
Shampoo cleaning
Steam cleaning
Dry cleaning
Hand washing
Jet cleaning
We have adopted a green policy because for one we care about the environment and two we want to provide to our clients eco-friendly moving out cleaning services in London, which ensure that they are leaving behind a clean and healthy indoor environment which is free of harmful particles. It is because of this that we work only with detergents which don't contain any toxic, chemical or hazardous ingredients.
Allow us to handle your move and end of lease cleaning obligations
Our London end of tenancy cleaning services are credited to be highly affordable. This is due to the fact that we won't work with a fixed pricelist. Instead we form personalised fees which we calculate by taking into account the one of kind specifications of each cleaning job we handle. You should also know that combining our moving options with our cleaning services will permit you to delegate to us the execution of your relocation and your sanitation duties for a very reasonable price.
We have based our company in London, the capital of England. The city has an estimate population of 8.6 million (metropolitan area excluded) and a density rate of 14.290 people per square mile. Identified as a global financial hub, London is home to the headquarters of several international banking institutions and major corporations. It is also a cultural centre and a testament to this is the fact that the city is flooded with world famous buildings, monuments, green spaces, entertainment venues and museums. Recent studies show that the English capital is currently the most visited city on the planet.