International Removals
Relocating your home or office to another country can be a stressful experience, unless of course you have the entire project handled by professional movers such as ourselves. We offer a specialised international removal service to all private and business clients in London. At first glance moving overseas can seem like a daunting task, but some professional expertise will go a long way in making everything swift, efficient and hassle-free. We know what the crucial aspects of international relocations are, and always make sure to have those taken care of properly.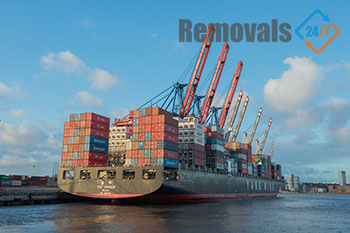 Planning and scheduling
Organising the removal is perhaps one of the most crucial aspects of the entire project. The team of Removals 247 understands that there are quite a few considerations and issues to account for when moving over such long distances so we will assist with planning, scheduling and preparing for the relocation.
We will arrange for a visit with one of our removal specialists who will sit down and

discuss your needs, budget, timeframe and any other specifics

which must be factored in.
We will break down the removal project into stages and allocate time, budget and manpower to each stage of the process;
We will look for the most cost efficient way to organise and conduct the relocation, and try and save as much money as possible from unnecessary expenses;
We will try and choose the most affordable means of transportation available, in some cases though getting from A to B might mean using a single mode of transport which will fix the cost somewhat;
Preparations for removal
Once everything is sorted out in terms of planning and scheduling, we move on to actual prep work for the removal. Preparing to move a home or office overseas will require some time and effort so please give enough time to deal with this stage properly.
Our removal teams can do the sorting and inventory of items prior to handling and transit;
They can also do packing and securing of valuables as to prevent transport damage & loss;
The technicians will also deal with any other service related requirements not listed here;
Paperwork
Moving internationally usually involves a paper trail of documents to be signed, copied, sent to places etc. If all the documentation regarding your relocation seems too confusing (even contradicting sometimes) by all means let us know and Removals 24/7 will do our best to help you out with all the forms. We are generally pretty good with UK transport documents and customs forms.
Your budget
Keeping international moving costs within reasonable limits is highly important. Obviously though, certain expenses associated with international removals cannot be offset or bypassed. Nevertheless we will do our best to work out an affordable way to relocate everything safely and efficiently without allowing for any unnecessary expenses to be incurred.
London's West End is traditionally the place to be for theatrical performances, and has been so for the last few hundred years. One of the most famous performances given in London was that of William Shakespeare in 1599 at The Globe (Bankside, Central London). Nowadays, people can choose from over two hundred shows played in London's West End every day.