Domestic Removals in London
If you are looking for qualified assistance with your home relocation, but don't want to pay a high price then our London professional domestic removals are the solution you need. With extensive industry experience in all types of home moving projects we are more than capable to handle yours accordingly. We know what the crucial aspects of a good quality home relocation service are, and have made sure that those are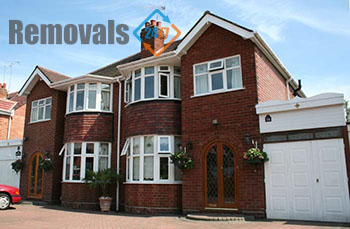 covered and taken care of. Our home removals are flexible and convenient solutions which can be adjusted as per individual London customer requirements in order to get more value for money.
Qualified and experienced drivers and technicians
We understand that the quality of a given service, removal or other, depends on the skills and expertise of the individuals performing it. Because of this we have taken the time and effort to find and hire the right people for the job. Compromising on quality manpower means compromising on the London home moving service quality, which in our opinion is unacceptable.
Our removal drivers are experienced professionals who will ensure correct loading/offloading order of goods on and off our vehicles, and see that all items are

properly arranged and secured for a safe journey from A to B

.
We employ specially trained and skilled mover technicians who deal effectively with all aspects of the service, including all important prep work like packing and inventory of items in your London home;
Our removal teams work in a perfectly coordinated and efficient manner to ensure timely service completion without any errors or delays.
End to end coverage of all removal related needs
We aim to provide our domestic customers with a truly comprehensive house removal service, that covers all of London and deals with all aspects of the project from start to end. Because of this our home relocation solutions can be adjusted as per individual needs and wants. We can also arrange for many additional options to be included as part of the removal, some of them are:
Delivery of packing materials

, removal crates and boxes;
Specialised packing and storage services (short & long term);

Professional property cleaning

(move in/move out treatments, also end of tenancy);
Licensed domestic & commercial property rubbish removals;
The options listed here are also available as separate services, or in combination with each other at very reasonable prices.
Affordable service
Our domestic removals are genuinely affordable, at the most competitive prices in London, and won't put a strain on your budget. We always try and come up with the best possible price given the circumstances. We supply accurate service quotes which reflect the actual scale of the job. Customers receive flexible pricing able to meet individual budget needs, no hidden fees. We can also prepare price estimates based on viewings and onsite quotations.
Domestic removals are available for booking seven days a week, including bank holidays.
London Fashion Week which has become one of the key catwalk events in the world has grown immensely in popularity worldwide. Currently, the event generates more than one hundred million pounds in orders placed to designers. LFW also generates over thirty two thousand hours of digital content watched by people in 100+ countries around the world.