Removal Services In East London
The relocation industry is a very competitive one. It is extremely fast developing and anyone falling behind or failing to meet the demands of their customers is likely to fall into obscurity at some point. Due to this rapid expansion however, there is a large amount of new, incompetent removal firms popping up every day in East London. To avoid having the unpleasant experience of having a relocation project undertaken by an unskilled team hire the licensed crew of Removals 24/7.
What do we offer?
What sets us apart from the rest is the many years of experience that we have and our unrivaled devotion to our work. You would be hard pressed to find better relocation experts in East London. A lot of factors contribute to our peerless success.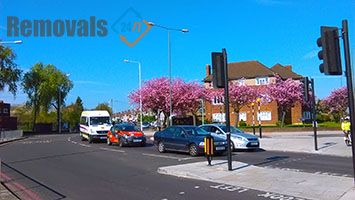 We consider them the most vital part of any business, which is why we make no compromises with them. The recruitment process is long and we thoroughly analyze all applicants to discover all those that have the necessary qualities to complete relocation solutions in East London for us. Only those who have the motivation, competence and affinity for the job go on to undertake our hard training regimen.  The end result is a collection of professionals that net us our pristine reputation.
The quality of the relocation job in question is proportional to the quality of the resources used to complete it. We always purchase the best possible packing supplies and lorries and loutons available in East London. This allows us to work with unrivaled haste, precision and safety.
What else do we offer?
While we mainly perform home and office relocations in E, we offer a large amount of supplementary services as well. The extensive training, mentioned above allows our team to be proficient in all of them.
A prime example of the other line of work we offer are our Junk disposal services. As with everything else we do we aim to be capable of providing it to the largest number of people possible. We are capable of removing small amounts of rubbish from households, as well as undergoing large and complex such removals from a large industrial building for example. All of this is done at a proportionate price, however we always guarantee that it is completely fair, relative to the amount of work that we have undertaken.
What are the conditions of our work?
We aim to provide the most accessible removal solutions in East London. We aim to keep our clients and attract even more by providing the most comfortable services we are capable of. When you hire us you get:
All-encompassing insurance
All day every day availability
Flexible, individually calculated rates
Reaching us is extremely easy. All you would need to do is pick up the phone and dial our phone number or, alternatively use our convenient online booking services. Do not forget to ask for a price quotation in advance, because we estimate the cost of the work that needs to be done.
London has always been one of the most culturally significant cities in Europe. It has developed during its history from a small hunting settlement in ancient times to one of the largest and most prosperous capitals on the globe. It is the most populous city in the EU with its nearly nine million residents, who come from vastly different ethnic and cultural backgrounds. London is principally divided into smaller sub-regions, one of which is East London. It is comprised of the boroughs of Tower Hamlets, Newham, Waltham Forest, Barking and Dagenham, Redbridge, Havering.