Removal Services In Central London
One of the most dreaded, and rightfully so, chores would be moving your home or your office. The potential for mistakes is high and they are almost always costly: from dames to your items to injuries. An equally risky way to go about the problem is to hire some random relocation company, but that means that you are entrusting your precious belongings into the hands of a stranger who might turn out to be incompetent
What do we offer then?
Our line of work is undoubtedly very popular for many reasons. This means that there are constantly firms like the ones we mentioned above that show up. If you desire a qualified and professional team to commit your removal projects in Central London you will want to rely on our years of experience. We have been local industry leaders for quite a while now and we have accumulated a rather large record of successfully completed relocations in EC & WC. We take grade pride in our work which motivates us to be the best we can.
How do we serve our clients?
Our undisputed success it the result of the enormous care that we put into every single tiny part of our work. A long time ago we adopted a policy of always trying to make our customers satisfied which we expect from our workers to uphold.
Speaking of our employees, did you know we have the best relocation specialists in Central London. These are highly trained professionals that have undergone extensive training with the sole purpose of them becoming masters of home and office relocations, as well as a few other services.
Our packers and movers however would be nothing without their equipment. We understand the importance of the quality of the materials we use, which is why we spare no expense when buying them. Expect your property to be packed in only the highest grade of packing supplies to ensure its safety and the environmental friendliness of our work.
We also have one of the newest and best maintained vehicle fleets around. Our veteran drivers are capable of rapid and safe deliveries using it.
Additional services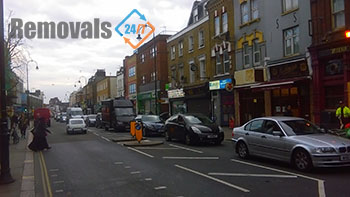 Our main focus is household and commercial relocations in Central London, however our team is versed in many other supplementary services in which you might be interested. Our crew's training allows them to undertake:
Packing services
Rubbish disposal
International removals
and many more
One of most often used options is End of Tenancy cleaning. You could save yourself a lot of stress by simply hiring us to tidy up so you can get your deposit. Feel free however to check out our other services as well as they are all of peerless quality .
How to reach us?
By hiring us you receive:
Insured services
Round the clock work times
Affordable rates.
Try calling us by phone or booking us online to get quick and easy access to the best removal solutions in Central London.
London's significance as one of the most important cities on the Old Continent both in a cultural and financial aspect has not diminished over the years, in fact it has grown greater. From what was a small settlement in ancient times the city grew into the Capitol of the biggest empire to ever exist. It presents a vast multicultural community, home to more than eight million people. The central sub region of the city contains the boroughs of Camden, Greenwich, Hackney, Hammersmith and Fulham, Islington, Kensington and Chelsea, Lambeth, Lewisham, Southwark, Tower Hamlets, Wandsworth, Westminster and is home to a great deal of landmarks.