Who to Notify when Moving House
The decision has been made: you are moving. The hardest part is behind you, having in mind that you have already hired best and most vetted domestic movers in London to take care of your house removal. But you still have many things to do, like notifying the rest of the world about this big change. Even though this might seem obvious, but people forget to include this task on their to-do moving list. Therefore, notifying people about your removal should be one of the first things to take care of. Here is a list of who needs to know that you are moving:
Your nears and dears;
Your landlord and your employer;
Postal services;
Insurance agencies;
Your family and friends
Your close friends and family members are first people you need to notify about your removal. If you have a spouse and children, they should also be included in the decision. The sooner you tell them, the easier it will be. You will have more time to spend with them, and they can also help you with moving tasks. It will give you enough time to say goodbye and plan for ways to stay in touch.
Your landlord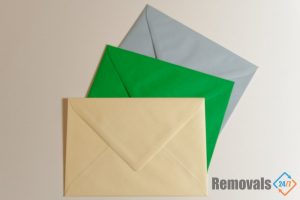 If you are renting your home, you should go through your lease agreement and know your tenant rights. But, you will have to notify your landlord about moving out at least 30 days in advance. Hopefully, you will have enough time for the written notice to get your security deposit back. On the other hand, if you own your house, then you should contact your real-estate agent as soon as possible in order to make necessary preparations related to getting your house on the market.
Your current employer
If you are planning to quit, your employer should be informed on time. If you have time, it would be best to notify them a month in advance, or at least two weeks before leaving your job. This will enable your employer to find somebody new to take your place and take care of the paperwork. However, if you are keeping your job and just changing your address, human resources should be notified of the address change.
Postal services
When moving to a new home, changing your address with the postal service should be your top priority. Luckily, you can do this fast online by visiting their official website, or you can go to your post and fill in the change of address request. This way, all your mail will be forwarded to your new home.
Your service providers
To avoid any unpleasant situations, you need to take care of your utilities and inform service providers about your removal. Add service providers to your who to notify checklist. Utility companies you need to notify about your removal include water, gas, electricity, cable, internet, phone and other. Let them know your moving date so that the can disconnect utilities on that day. It is also important to have them reconnected before you move into your new home.
Insurance agencies
If you have life or health insurance policy, or any other, you should contact your insurance agencies and provide them with a new address.